Coating Evaluation is a software to verify and document the compliance of optical coatings to their specification.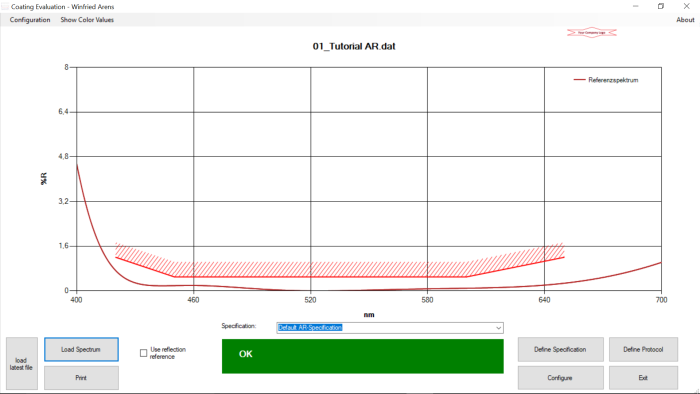 It allows to test measurement results according to ISO 9211 with only a few clicks - the last measurement with only one click.
It directly reads in several binary and ASCII format measurement files.
You can configure to select standard specifications with function Keys (e.g. <F3>).
With Coating evaluation you can document the compliance to your customer on a standardized protocol branded with your company logo.
On protocol printout you can request standard input from the user (e.g. Operator or batch number).